Machail Chandi Mata, or Chandi Mata, is an auspicious pilgrimage destination in Paddar of the Kishtwar region of Jammu & Kashmir. It is surrounded by the frozen snow-clad mountain ranges, it is located at an altitude of 9500 feet. The devotees need to trek or walk the route of 30 km on feet to reach the temple from Gulabgarh, which is the last village connected by the motorable road. Yearly, thousands of pilgrims pay a visit to the shrine to seek blessings of Mata Machail wali. In fact, the number of pilgrims with each grows every year. As local says, Mata Chandi appeared in the form of Pindi, the same as it is in Mata Vaishno Devi.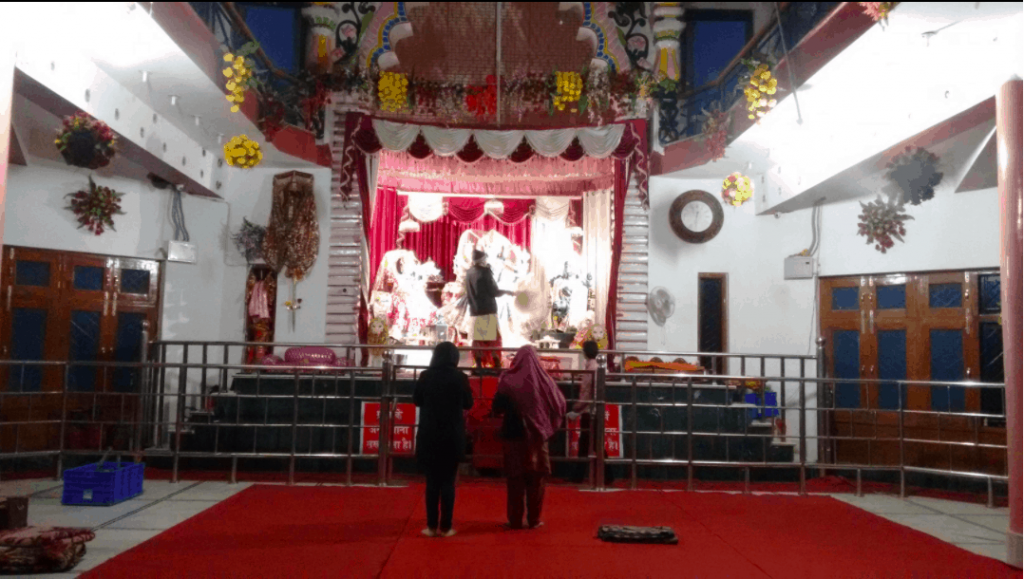 A yearly Yatra of Mata Machail happens in the month of August. The Yatra starts from Chinoti (Bhaderwah) and ends at Machail at the shrine. This is a two-day journey from Atholi via Gulabgarh. Thousands of pilgrims from far and wide places partake in the Yatra to pay their pooja to Mata Chandi.
Another Yatra and ways to Reach The Temple
This Yatra follows Mani Mahesh Yatra and starts with Chari from Gatha in Baderwah and then goes to Vasu ki Nag, Ramtund where it holds up for the night and then moves to Kailash. Normally it takes 2 hours to cover the periphery of the Kund. Legend has that Ramtund is a mythological place. Legend has that 7 headed snakes are seen in Kund. Another Chari reaches The Kailash Kund from Billawer on the same day when the Baderwah Chari reached the Kund. People from nearby places like Jammu, Kathua, and Udhampur take part in the Yatra. After spending a month, the Chari travel to Asha Pathi and reach there on the day of Amawas. People perform Dako folk dance for full nights to celebrate this day.
The beautiful Machail Yatra to the hilly and backward forgotten area of Paddar in district Kishtwar is really a boon for the local people, this brings livelihood in the area and locals get business. The pilgrimage has revolutionized the action and thoughts of the general public having faith upon the divine mother.

It is an awesome place to visit and get a blessing from Mata Rani.