Every Youtuber wants to increase their Youtube video views and subscriber, eventually, they want overall growth. Social Media sharing provides the best way to reach larger audiences. Once you attract your audiences from your different social media accounts then growing your channel increase exponentially.
Step to link your social media accounts with your Youtube channel.
Log in to the YouTube channel on your laptop or desktop, after you log in follow the steps given below to add your social media links to your channel: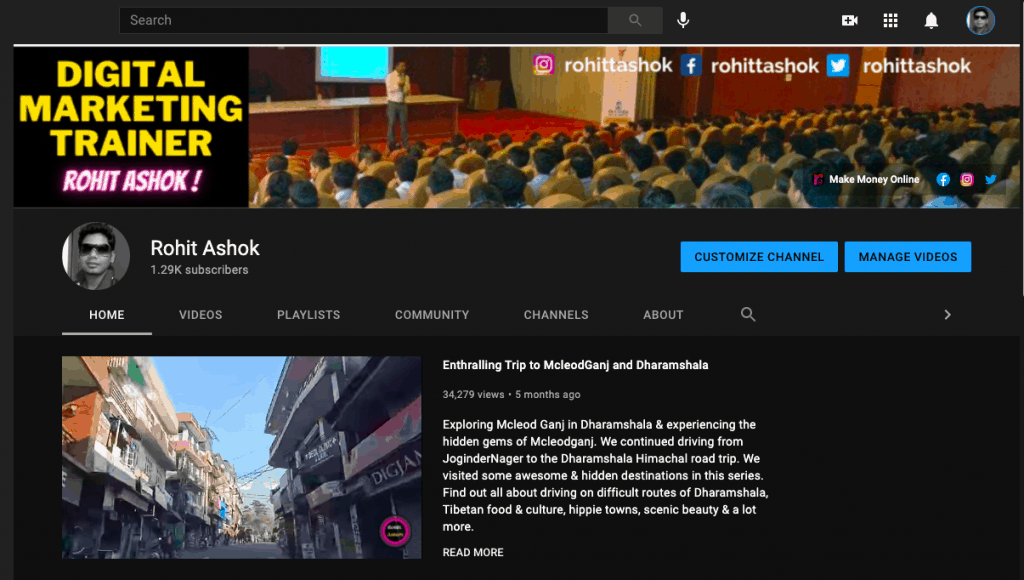 Go to your profile picture icon at the upper-right corner of the site. Then, click "Your Channel" to go to the channel.
After you land to the YouTube channel, click on "Customize Channel" button at the right side of the screen. From here you will be directed to the YouTube Studio.
Once you land on this page i.e YouTube Studio, click on Basic info. next to branding tab.(Shown Below in the Image)
Now you have to scroll down on that page. After that click on Add Link button.
You have to fill the Link title with the required social media network name. Then, you have to paste the social media profile link to the URL field.
You can add more links by clicking the Add Link button again and you repeat the step 5.
You can add upto 5 links, after you added all the links, go ahead and publish the change at the top right corner.
To see the social media logos on the Youtube channel banner, you must make a channel art for your YouTube channel first.
Once you make a banner or channel art, the link will appear on that banner.
You can go back to your channel and see the links on the top of the channel.