When it comes to money, every mind gets alerted. We try to find every single opportunity to make money online. When I say online, we get several options to make handsome money using different ways. One way to make money online is through social media.
Instagram too provides several ways to earn money through their platform. If you have an Instagram account and you are actively creating content on it, you can make a huge penny.

Here are the different ways to earn money on Instagram.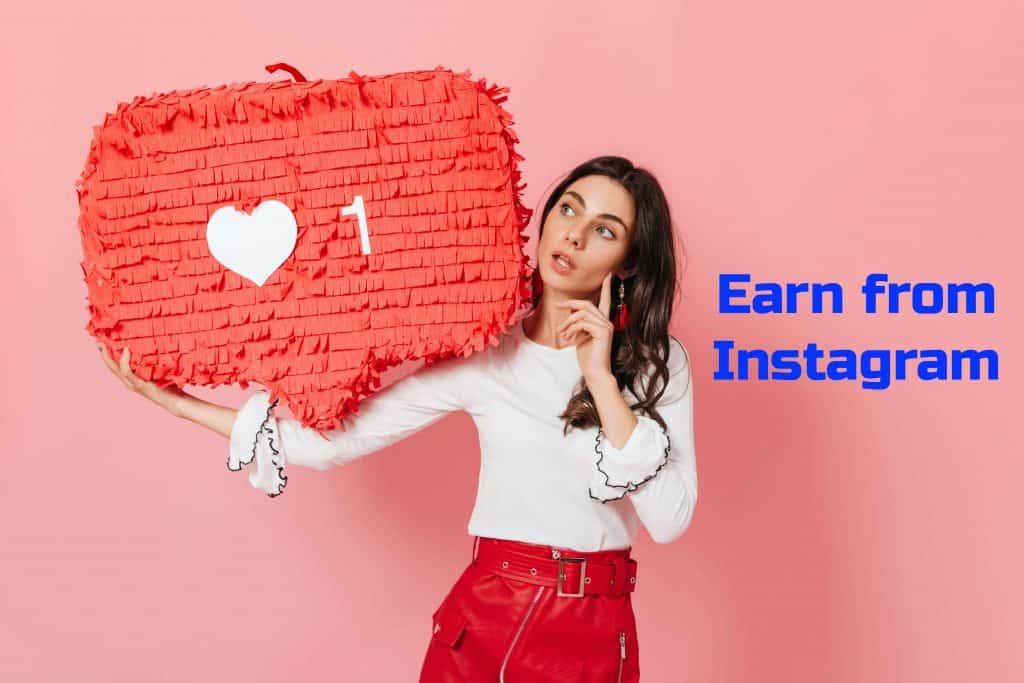 1.Cash On IGTV – Instagram
2.Earn through Shopping
3.Partner with sponsored Brand
4.Make money through Live Badges
5.Affiliate Marketing

Cash On IGTV
Alike Youtube ads also run on IGTV, creators can make highly engaging content and earn money from advertisements. You can also run sponsored ads and review different products on IGTV and get paid.
Earn through
Shopping
If you have an online shop or you sell online, you can make money through the shop tab. You can post videos, images, stories, and IGVT and sell your items and earn from there.
Partner with sponsored Brand
You can earn from branded content. You can create branded content that fits your style and is liked by your audiences, you can use your power to earn the way you wish and grow your following.
Make Money through Live badges
Your followers or audiences can buy badges to help or support your live video in real-time, The badges will appear next to a person's name throughout the live video. Those Fans who purchase badges in Live can stand out in the comments section and they can unlock additional features provided, it includes placement on a creator's list of badge holders and gets access to a special heart.
Affiliate Marketing
You can also sell products by singing with different affiliate networks. When you sell their product, you get a commission on sales or leads and thus you can make huge money. You can register yourself with the Amazon affiliate program, Alibaba, Flipkart, Click Bank, CJ, Rakuten, etc.