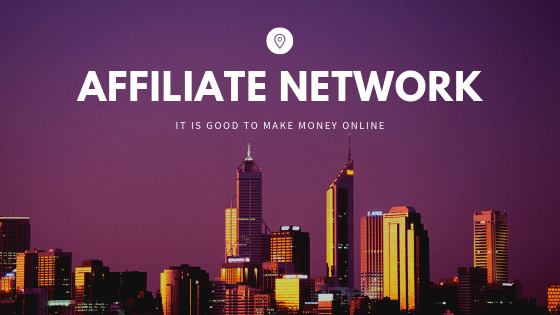 Affiliate Marketing Network Websites For 2022
Regardless of whether you're defending your content against a Google updates that could wreck your organic traffic, building up a multiplatform advertising strategy, or growing your product offering in new ways, there are numerous ways that affiliate marketers can grow their benefits by making new income streams. Read here about Affiliate Marketing Network
With regards to affiliate marketing, or gaining commission by promoting products and services on your website, the standard rule remains the same. Maybe you are already making cash with Amazon Associates, for instance, but wonder what other programs may get better revenue for your business.
Consider growing your site's potential benefit by expanding your affiliate marketing networks. Here, I have mentioned some of the best picks for the best affiliate networks you should check out to make this happen.
Every one has appealing highlights that can take into account your needs as an affiliate marketer, so you should consider what matters most to you when choosing a network or program before you dive in—be that timely commissions, customer service, or product options.
1. Shareasale
A major affiliate network, Shareasale has been around for 21 years.It works with over 4,500 merchants across various product categories, giving you a lot of breadth in your options for what to feature on your site. They offer the best of products to sell and you can make the best commission selling through this website. Commission ranging from 5% to 50% and more.
Shareasale provide the best of customer support and on-time commission disbursements. They are among the trusted affiliate network around the globe.
2. Clickbank
One of the giant affiliate networks, Clickbank is a well-known name in this space, and for good reason. Being an older player in the marketing for 20 years of existence, Clickbank has developed a reputation for relatively high commissions (up to 75 percent) and on-time payments. They claim to reach approximately 200 million customers and boast of a clean reputation in terms of handling queries and concerns.
Clickbank also offers advanced analytics and opportunities for partnerships and recurring commissions as well, so that you can have more data and flexibility to plan your marketing strategy effectively. Their reporting helps to improve sales strategies and boost the promotion plan. Their real-time analytics helps to mitigate mistakes and provide us with a better insight into the affiliate program we promote.
3. GiddyUp
GiddyUp Is The 33rd Fastest-Growing Marketing Company In The USA (Inc 5000's 2018 List). Known as an "exclusive performance marketing agency," GiddyUp works with "innovative and disruptive brands" around the world. This site is particularly attractive for affiliates who are working in more obscure or highly specific niches. Their niche products & services help the choosy affiliate marketer to gain more with fewer efforts. If you wish to work only on specific items and products, you must sign up with this website.
Their GiddyUp Publisher program allows affiliates to get weekly Net 5 payments on every offer, and all campaigns are tested and optimized before they go live. Companies like TrackR, Dollar Beard Club, Food huggers run their program with GiddyUp.
Voted by mThink as the Best Affiliate Network seven years a row, Rakuten Marketing's affiliate program has some real industry backing it. As of 2016, it claims to have facilitated over 100 million orders around the world. I personally rate this network is the topmost network to work with. It is easy to get approved and best to make money through their affiliate programs. Their commission ranges from 5% to 70% which huge in terms of payout. The company claims it is the largest pay-for-performance affiliate marketing network on the Internet.
Working with big-name brands like Best Buy, Lacoste, Wal-Mart, Macy's, and the like, Rakuten manages the quality and reliability of products and services being promoted. New affiliate marketers, or those wanting to expand their reach quickly and on a global scale, will find Rakuten Marketing's affiliate program to be a sensible next step.
5. FlexOffers
5th on the list is FlexOffers, an affiliate network that has over 12,000 affiliate programs and over 500 premium advertisers. Their affiliate program categories range from automotive to business, education, entertainment, legal services, sports, travel, and others. They are into online lead generations and Affiliate Marketing Services for Advertisers and Website Publishers.
FlexRev-$hare – Another way to make money through the FlexRev-$hare program, is you can refer as many publishers as possible and earn up to 50% of the FlexOffers.com profit. This one of the quickest methods they provide to earn commission online. They are truly successful and attracted many players. Further, they are under the top 10 affiliate networks in a row for the last 4 years.
Director Digital & Social Media Marketing | Affiliate Marketing | Media Buying | Trainer / Visiting Faculty Digital Marketing. Having 14+ Years of Experience in Digital Marketing. It was my hard work and effort that I was bestowed with "India's Top 100 Digital Marketing Leadership Award" and "Indian Achiever's Award" 2022