New AR and Shopping Ads – Meta has revealed new augmented reality (AR) and Reels advertising options to help brands leverage the popularity of these formats. The social media giant has also expressed its desire to strengthen its in-app shopping tools. During IAB Newfronts, Meta shared the latest performance data on its advertising tools, including its Advantage+ campaign options.

Meta is launching new AR ads across Facebook Stories and Instagram Reels to offer a more immersive advertising format for brands.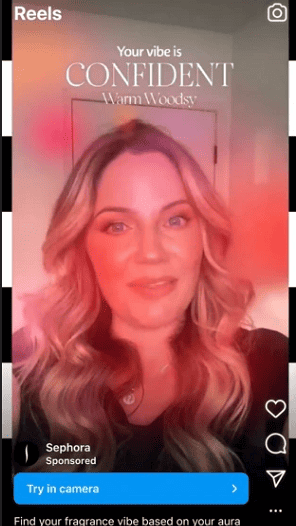 AR ads are highly appealing to younger audiences, but they could also attract older demographics. Additionally, AR glasses are currently being developed by Meta, Apple, and Snapchat, which could lead to more widespread adoption of advanced ad displays.

Meta has also introduced new Reels ad features, such as larger CTA buttons and product carousels that allow brands to showcase multiple items in a single clip. With AR becoming more accessible via templates and tools, we expect it will play a critical role in Meta's efforts to bridge the gap to the metaverse and offer next-level experiences.
New AR and Shopping Ads, New AR, and Shopping Ads
About Meta
Meta, formerly known as Facebook, is a social media company founded in 2004 by Mark Zuckerberg, Eduardo Saverin, Andrew McCollum, Dustin Moskovitz, and Chris Hughes. The company's flagship product is the Facebook social networking platform, which allows users to connect with friends and family, share photos and videos, and join groups based on shared interests.
Over the years, Meta has acquired several other popular social media platforms, including Instagram and WhatsApp. The company's mission is to connect people and promote meaningful interactions online, while also providing businesses with tools to reach their target audiences through advertising and other promotional activities.
In addition to social media and advertising, Meta is also investing heavily in virtual and augmented reality technologies, which it believes will play a significant role in the future of communication and entertainment. The company is working on developing advanced VR and AR hardware and software, including the Oculus virtual reality headset, as well as other AR-enabled devices.
Meta's headquarter is in Menlo Park, California, and has offices and data centers around the world. As of 2021, the company employs over 100,000 people and serves billions of users across its various platforms.
Director Digital & Social Media Marketing | Affiliate Marketing | Media Buying | Trainer / Visiting Faculty Digital Marketing. Having 14+ Years of Experience in Digital Marketing. It was my hard work and effort that I was bestowed with "India's Top 100 Digital Marketing Leadership Award" and "Indian Achiever's Award" 2022